The Africa Wildlife Foundation strives to protect endangered wildlife and their habitats across Africa so wildlife can continue to thrive. Along with combating illegal poaching and trafficking, the organization helps with economic development and community empowerment throughout the continent.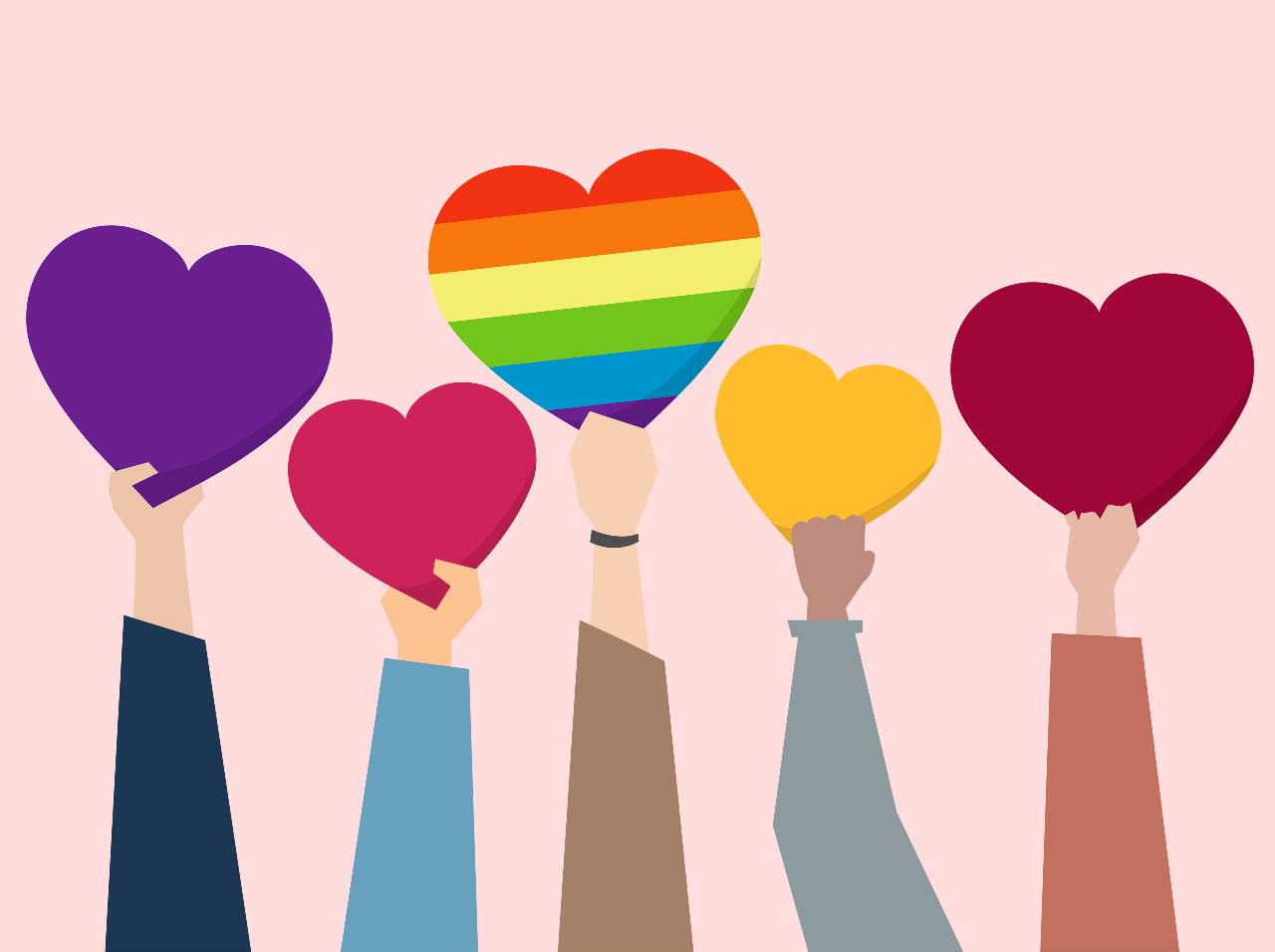 Our list of 30 top charities to support
1. Best animal charity to donate to: American Humane
Founded in 1877, American Humane has spent well over a century caring for animals both large and smile, wild and domesticated. Your donations help animals find shelter, urgent care, and forever homes. The organization also focuses on promoting bonds between animals and humans.
2. Best cancer charity to donate to: Cancer Research Institute
The Cancer Research Institute funds research on immunotherapy treatment for all types of cancer. Its programs include training for emerging cancer researchers, clinical research, and public education initiatives. The organization puts 88 cents out of every dollar donated toward its programs.
3. Best charity that supports the AAPI community: GoFundMe.org's Support the AAPI Community Fund
There has been a heartbreaking increase in violence against Asian Americans and Pacific Islanders (AAPI) throughout the US. It is up to us to collectively come together to stop Asian hate and push for change. GoFundMe stands with the AAPI community and is committed to resolving the racial inequities in our society. Support, uplift, and protect Asian Americans and Pacific Islanders through GoFundMe.org's AAPI Community Fund. GoFundMe.org is an independent, registered 501(c)(3) public charity that works closely with GoFundMe. Donations to the fund go towards grants issued by GoFundMe.org that help trusted AAPI organizations that are advocating for racial justice.
4. Best charity that supports the Black community: Color Of Change
Color Of Change is a civil rights advocacy nonprofit that works to build a better world for Black people. This nonprofit has 7 million members, making it the biggest online racial justice organization in the US. They create campaigns that build power for Black communities, celebrate Black joy, and strive for progressive solutions that make a lasting impact.
5. Best COVID-19 charity to donate to: Direct Relief
Looking to support COVID-19 charities doing great work? Direct Relief is one of the best charities to donate to during the coronavirus. It uses its worldwide distribution and resources to provide medical aid such as PPE and vaccines to hospitals and facilities in the US and globally. Additionally, this charity has supported over 500 health facilities and organizations with over $74.5 million in grants.
6. Best legal aid charity to donate to: The Innocence Project
More than 365 innocent individuals in the US have been exonerated thanks to DNA evidence. The Innocence Project fights for justice by re-examining cold cases with new DNA evidence and freeing those who were wrongfully convicted. The nonprofit also aims to reform the criminal justice system to prevent future wrongful incarcerations.
7. Best veterans charity to donate to: Hope for the Warriors
Hope for the Warriors provides what it calls a full cycle of care to service members, veterans, and their families. It focuses on health and wellness, fostering a sense of community, and providing support for those transitioning from military to civilian life.
8. Best women's health charity to donate to: Center for Reproductive Rights
This nonprofit envisions a world where every woman is treated as an equal and is free to make crucial decisions related to her own reproductive health. Its attorneys fight both nationally and internationally to give women access to birth control, safe abortions, and reproductive care.
9. Best education charity to donate to: Scholarship America
When high school students dream of going to college but can't afford the steep costs, Scholarship America steps in to lend a hand. The organization dedicates a majority of its cash budget to programs directly related to sending individuals to college, like scholarship funds, college readiness programs, and financial aid education.
10. Best disaster relief charity to donate to: Operation USA
From ongoing earthquake recovery in Ecuador and Nepal to programs for Native Americans in South Dakota, Operation USA delivers aid to all corners of the globe. The nonprofit has worked in over 101 countries since 1979, focusing not only on disaster relief and reconstruction, but on helping and educating underserved communities.
11. Best Alzheimer's charity to donate to: The Alzheimer's Association
The Alzheimer's Association aims to fight and cure Alzheimer's disease from all sides. Donations fund Alzheimer's research and clinical trials and help connect individuals and families affected by Alzheimer's to care in their communities. The organization also advocates for Alzheimer's research nationally and at the state level.
12. Best LGBTQ charity to donate to: The Trevor Project
The ultimate goal of The Trevor Project is to end suicide among LGBTQ people under 25 by providing them with counseling and education. It offers young people support with trained counselors via phone, text, and online chat. Every donation has a direct impact on changing and saving the lives of LGBTQ youths.
How to find charities
They say money can't buy you happiness—but giving some of it away just might. Research by social psychologist Liz Dunn shows spending on others makes people happier. And it's not just a grown-up thing: Studies show even toddlers feel good when they give.
The real question when it comes to giving isn't why, but who? Choosing a charity is a hugely personal decision. Start by thinking about the causes closest to your heart. For example, are you an animal person? Or have you experienced diseases such as dementia in your family and want to help others in the same position? Or do you want to protect the environment? To help you make a difference, we have selected 25 of the best UK charities to donate to below. Each one represents a hugely important cause.
What are the best charities to donate to in the UK
1. Cancer Research UK
The world's largest independent cancer research charity has one aim: to reduce the number of deaths from cancer through prevention, diagnosis and treatment. Its research has saved lives, and they recently funded research that could help predict and detect kidney cancer years before people begin to show symptoms. You can get involved by volunteering or taking part in one of their many fundraising events such as a Race for Life (5 or 10k) [link to Race for Life piece] and the annual Stand Up to Cancer. Cancer Research UK also contributed £160 million to help fund the pioneering Francis Crick Institute, which studies the biology behind disease.
2. British Heart Foundation (BHF)
As the single biggest funder of cardiovascular research in the UK, the BHF pay for nearly £100 million of research annually. They are a popular choice for many GoFundMe users who are looking to support the charity's aim to help the diagnosis, treatment, and prevention of heart and circulatory diseases. The BHF say people power their life-changing research—and you can get involved today. If you're looking for inspiration to start a campaign, the charity organises a sponsored skipping challenge through schools, Jump Rope for Heart, as well as Wear Red Day and free collection of books, clothes, and more that you want to give to charity.
Cancer affects one in two Britons over their lifetime, and Macmillan looks after the needs of those affected in every sense of the word. Its goal is to improve the lives of those living with cancer in the UK through providing practical support for people affected by disease in terms of work, their finances, and their health. The charity hosts a number of notable fundraisers, including their World's Biggest Coffee Morning, and GoFundMe users have previously shaved their heads, beards and given up alcohol in aid of the charity.
4. Great Ormond Street Hospital Charity
Great Ormond Street Hospital, or GOSH, is a world-renowned treatment centre for children. But did you know it also has its own charity, which works to support the hospital and fund research all over the country? After merging with children's medical charity Sparks in 2017, GOSH now has the biggest fund in the UK dedicated to child health research.
5. Sightsavers
Every day, around the world, children go blind from illnesses that are entirely preventable. Sightsavers is an international organisation that works with partners in more than 30 countries to try and stop this from happening. Across the world, Sightsavers say 12 million people are blind because of cataracts when an operation that costs just £30 could save their sight. Whether you fancy running the London marathon, climbing Mount Kilimanjaro, a tandem skydive, or something slightly more relaxing, you can start fundraising for them on GoFundMe today.
6. Royal National Lifeboat Institution
Did you know that two Royal National Lifeboat Institution (RNLI) crews and 19 of their boats helped to assist the evacuation of British troops during World War II at Dunkirk? The RNLI has been saving lives at sea in and around the UK since 1824, and there are hundreds of RNLI fundraising branches which support a particular station or project. It cost £176.5 million to fund their activities last year, and they're always looking for members of the public to get involved with giving. They even suggest hosting your own pirate day to raise cash.
7. British Red Cross
It doesn't matter who or where you are—if you're in crisis, the British Red Cross will help you. The British Red Cross is the United Kingdom body of the International Red Cross and Red Crescent Movement. They are currently running campaigns to help refugees in Syria and refugees in Myanmar, plus an ongoing crisis fund for those in the UK. In the past, GoFundMe users have pledged to abseil down the Olympic orbit tower to help fundraise for them, and the Red Cross suggest you get involved through volunteering, donating, or organising a sponsored silence to raise money.
8. Samaritans
In Britain, 16 people end their own life every day. And every 52 seconds, someone in crisis calls the Samaritans' 24-hour phone line designed to help those feeling suicidal. As well as providing dedicated, round-the-clock support for those who need it most on the phone, the Samaritans work within communities to raise awareness of mental health issues. They are always looking for volunteers if you want to donate time, but the Samaritans encourage those looking to fundraise to get in touch and let them know about their plans.
9. Save the Children
Save the Children work in more than 50 countries around the world to fight for children's rights in some of the hardest places to be a child. They work to improve lives through education and healthcare as well as providing relief at times of crisis. Tough Mudder, an endurance event series that requires some serious preparation, is a popular choice of fundraiser promoted by the charity. But if you're looking for a slightly less rigorous challenge, you could try a 10k charity run like previous GoFundMe users.
Against Malaria Foundation
Against Malaria Foundation works to prevent the spread of malaria by distributing long-lasting, insecticide-treated mosquito nets to susceptible populations in developing countries. AMF has been active in 36 countries in Africa, Asia and South America, with a particular focus on sub-Saharan Africa. Read more >
Carbon180
Carbon180 is a climate–focused nonprofit on a mission to fundamentally rethink carbon. The organization champions the development and implementation of carbon removal technologies and practices– a critical but relatively neglected component of achieving climate goals. It does this through research, policy development and advocacy and innovation support. Read more >
Clean Air Task Force
The Clean Air Task Force (CATF) is an impact-focused non-profit that advocates for clean air policies. In addition, CATF promotes innovation in and adoption of neglected low-carbon technologies. Through policy change, technology innovation, and thought leadership, CATF drives impact to prevent catastrophic climate change through pragmatic solutions. Read more >
Development Media International
Development Media International runs large-scale media campaigns in low-income countries via radio, television, and mobile video. They work with local broadcasters to create informative and engaging programming that focuses on maternal and child health, nutrition, hygiene and sanitation, sexual reproductive health, and early childhood development. Read more >
Equalize Health (D-Rev)
Equalize Health designs and delivers affordable, innovative medical technologies that protect and transform the lives of the global poor. They recognize that health is a prerequisite to autonomy and self-sufficiency, and strive to address global health inequities. Read more >
Evergreen Collaborative
Evergreen Collaborative is creating the blueprint to defeat the climate crisis and build a clean energy future through actionable, ambitious policy proposals. Evergreen Collaborative seeks to influence Congress, the Executive Branch, and federal agencies through direct work with Hill offices and by coordinating with a wide coalition of other environmental groups. The organization was founded by former staffers of Washington State Governor Jay Inslee's 2020 presidential campaign. Read more >
Evidence Action
Evidence Action operates three main initiatives. Dispensers for Safe Water installs and maintains chlorine dispensers in rural Africa. The Deworm the World Initiative partners with governments in India, Nigeria, and Pakistan school-based deworming programs. And Evidence Action's Accelerator drives new program development, testing and refining high-potential, cost-effective interventions. Read more >
Fistula Foundation
Fistula Foundation is the global leader in treating obstetric fistula, a devastating childbirth injury that leaves women incontinent, humiliated, and often shunned by their communities. In addition to covering direct surgery costs, Fistula Foundation also supports training surgeons, equipping facilities, grassroots community outreach, and holistic post-surgery reintegration. Read more >
The Fred Hollows Foundation
The Fred Hollows Foundation is a leading international development organisation with a vision for a world where no person is needlessly blind or vision impaired. The Foundation has restored sight to more than 2.5 million people around the world and has supported programs to deliver more than 200 million doses of antibiotics for trachoma. They work with communities to improve their own eye health through life-changing surgeries and treatments, training doctors and health workers and pushing for change at all levels. Read more >
GiveDirectly
GiveDirectly provides unconditional cash transfers using cell phone technology to some of the world's poorest people, as well as refugees, urban youth, and disaster victims. They also are currently running a historic Universal Basic Income initiative, delivering a basic income to 20,000+ people in Kenya in a 12-year study. Read more >
GAIN's Salt Iodization Program
Global Alliance for Improved Nutrition's (GAIN's) mission is to increase the consumption of nutritious foods among vulnerable populations, especially women, girls, and children. They work to strengthen food systems — particularly salt iodization — by building partnerships between governments, the private sector, and communities to design and implement effective and sustainable nutrition programs. The specific program that The Life You Can Save recommends is GAIN's Salt Iodization program Read more >
Helen Keller International
Helen Keller International's Vitamin A Supplementation programs provide critical nutrition to children around the world at-risk for vitamin A deficiency — a condition that can lead to blindness and death. Read more >
Authorship:
https://www.gofundme.com/c/blog/best-charities-to-donate-to
https://www.gofundme.com/en-gb/c/blog/best-uk-charities-to-donate-to
https://www.thelifeyoucansave.org/best-charities/